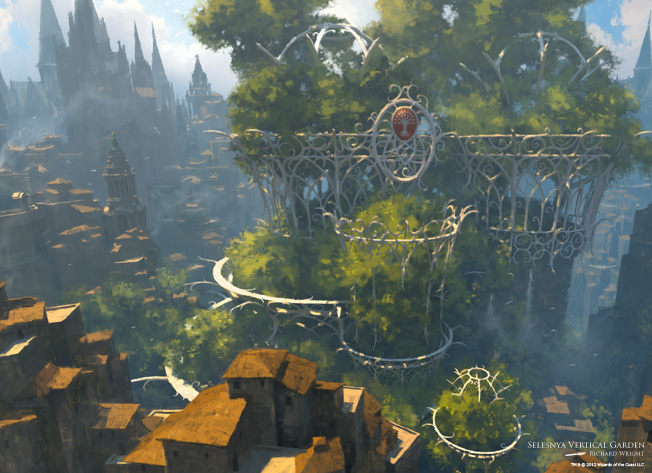 Selesnya Conclave
My Belief. My People. My Guild.
The Selesnya Conclave has an immense reach, and the guild is spread throughout Ravnica. An individual settlement is called a vernadi, and is a small commune organized around a central tree and led by a dryad leader. The vernadi are spread outward from Vitu-Ghazi, the City-Tree, and all are connected by an elaborate underground network of roots. The members of the Conclave see themselves as the mouthpieces of the singular voice of Mat'Selesnya, a strange and mysterious consciousness they believe is a manifestation of nature itself. Those within the guild seek to expand it by the evangelization of their message and the proselytization of new members. Members of the guild must silence their own consciousness to better hear the will of the guildmaster, a three-headed dryad who is the spiritual transmitter of Mat'Selesnya.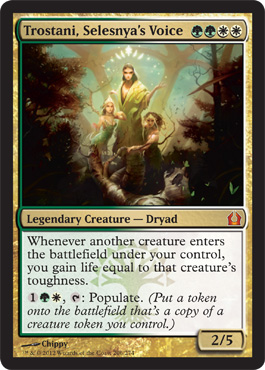 Guild Leader:
Trostani, Selesyna's Voice
Though the three-headed dryad Trostani rules the guild in name, the members of the Conclave would say that she is only the transmitter of Mat'Selesnya, and is dictated by that great will. Each of the three heads of Trostani represents a particular Selesnya value: harmony, life, and order.
Selesnya Accessories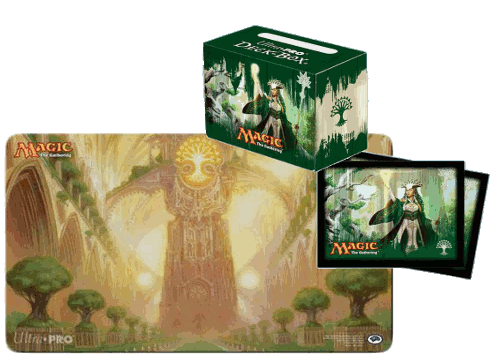 0
$29.95