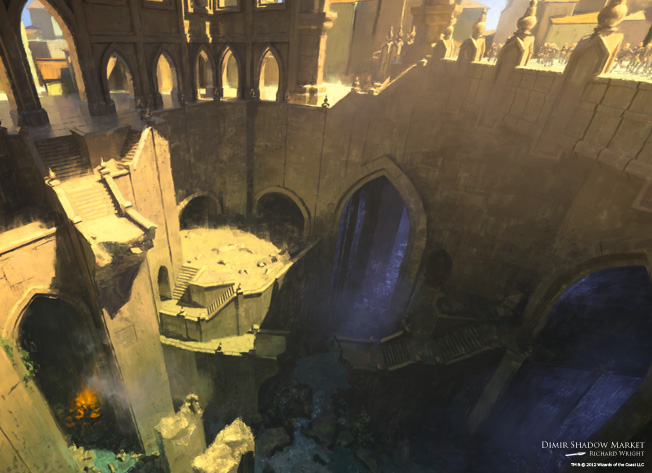 House Dimir
My Secrecy. My Advantage. My Guild.
Perhaps the best (or worst) kept secret on Ravnica is the existence of House Dimir. The shadowy network of covert agents who work for the Dimir Guild lurk in the dark corridors of the undercity. The citizens of Ravnica are well aware of the existence of the Dimir, but turn a blind eye to the guild's activities. The secret services the Dimir offer are the dirty work the other guilds can't or won't do, and are provided by small cells of Dimir agents hidden even from one another. These shadowy operatives leave no trace, not only destroying the memories of those who witness their crimes, but also their own memories of their assignments.
Guild Leader:
Lazav, the Dimir Mastermind
A shapeshifting mage, Lazav changes his form as often as the need or mood suits him. He (or she, or it) serves as the focal point for each and every telepathic impression of the entire Dimir network. Sly and crafty, he may appear as an old women at the bazaar, a vedalken hussar, or even a Tin Street merchant to deceive a passing noble. Whispers among Dimir agents hint that Lazav secretly plots against Niv-Mizzet to discern the dragon's hidden endgame and twist it for his own dark purposes.
Dimir Accessories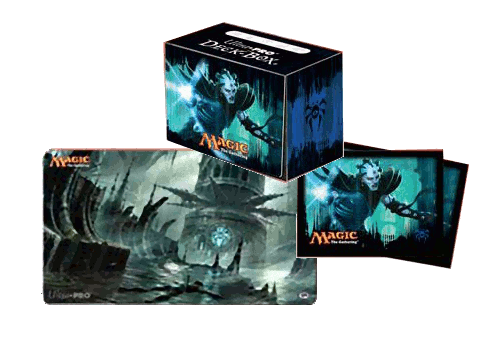 0
$29.95