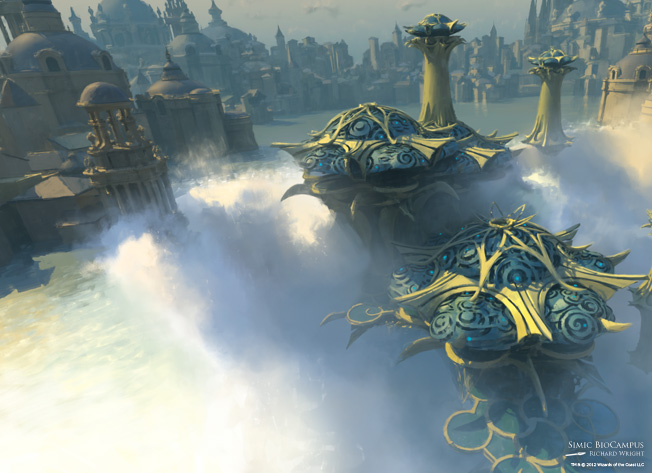 Simic Combine
My Vision. My Evolution. My Guild.
The conservationists of Ravnica, the Simic Combine are the stewards of Ravnica's remaining natural and wild spaces. Their mission includes the preservation and advancement of the natural world even in the face of Ravnica's continued growth. Members of the guild seek to protect and shelter the few remaining elements of the plane that are incongruous with the overpopulated, urban majority. Though some would regard this as an almost impossible task given that the forces of civilization on Ravnica are so strong they threaten to overwhelm anything that runs contrary to them, the Simic practice an unusual combined detached and holistic approach that provides a degree of separation from the larger urban world.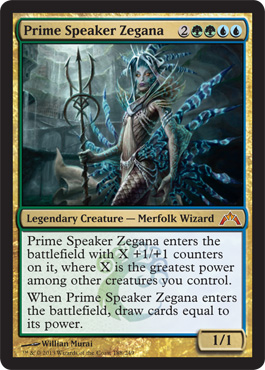 Guild Leader:
Prime Speaker Zegana
The restrained and regal merfolk Zegana holds an interesting and somewhat unique position as the current guildmaster of the Simic Combine. She is the speaker for Zonot One, the first of the mysterious sinkholes to emerge on the plane of Ravnica. Though she was the one who delivered the Fathom Edict that proclaimed a new beginning for the Combine, she is the first to say that she speaks only at the discretion of the Speakers' Chamber, a shadowy council of all nine of the zonots' speakers. She has stated that the Chamber can revoke her status as speaker, and that if such an event were to happen she would be replaced as guildmaster by another Speaker. Many individuals outside of the Combine have accused her of false modesty and doubt her claims however, instead believing she controls the Chamber, - if such a council even exists.
Simic Accessories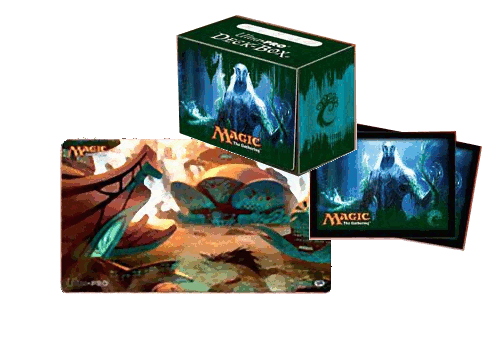 0
$29.95