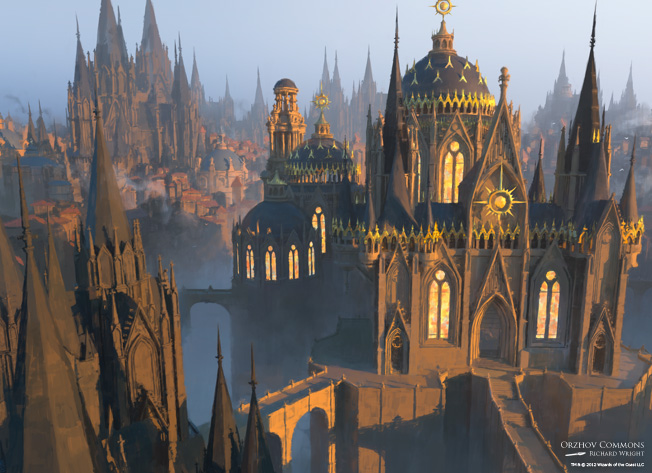 Orzhov Syndicate
My Consecration. My Commerce. My Guild.
Seen by many as the ultimate corruption of power or religion, the Orzhov Syndicate hardly view themselves as such. Their primary beliefs; wealth is power, structure breeds wealth, and guilt creates structure, allow the Orzhov to run their guild as a unique combination of religion, crime syndicate, and credit lending agency. Their motley congregation consists of loyalists bound by guilt, thrull servants, and indebted undead, all overseen by a hierarchy of enforcers, priests, and ghost councilors. Though most Ravnican citizens see the guild for the hive of corruption they are, the Orzhov truly view their rule as necessary for the betterment of Ravnica, and many are tempted by their dark promises of prestige, longevity, and wealth.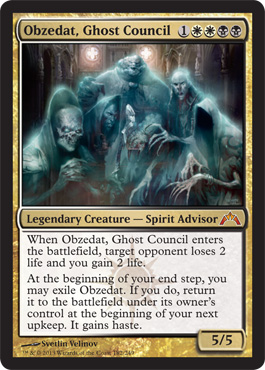 Guild Leader:
Obzedat, the Ghost Council
The Orzhov are ruled not by a single individual, but by a unique council of ghostly overlords. Not content to simply accumulate wealth and power in life, they have cheated death and maintained their consciousness and lust for wealth and power even after shedding their mortal forms. Paranoid and spiteful even beyond the grave, they often seek to thwart ambitious underlings and have no qualms about spying on potential enemies. The Obzedat choose to communicate through their official envoy Teysa Karlov, and rarely communicate directly with any outside the guild.
Orzhov Accessories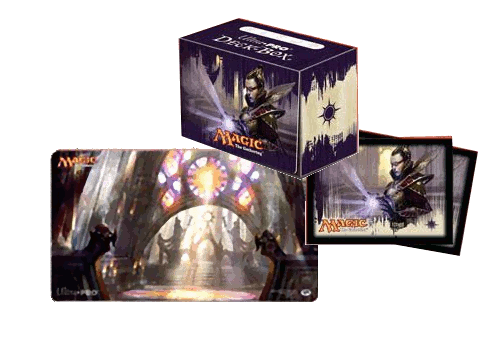 0
$29.95