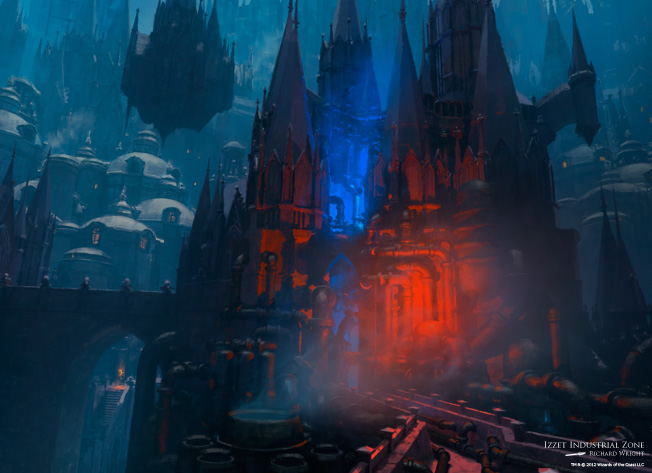 Izzet League
My Ingenuity. My Obsession. My Guild.
Ingenious and obsessed are two words often used to describe the Izzet. The pinnacle of penetrating intellectual creativity, they are also often branded with a notoriously short attention span. Originally, the guild was tasked with the maintenance and creation of Ravnica's public works projects. Though this was intended to include boilers, sewers, roadways and the like, the Izzet's experiments instead often produce fantastic mana geysers, arcane portals and spatial rifts. Lately, the head of the Izzet League, the dragon Niv-Mizzet has propelled the guild to delve farther and farther into dangerous and experimental magics. No one yet knows what the purpose of these explorations is.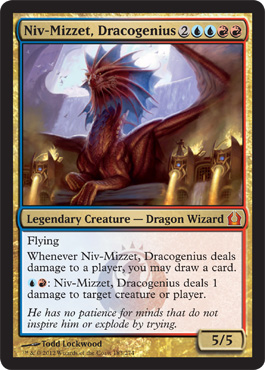 Guild Leader:
Niv-Mizzet, the Firemind
The dracogenius Niv-Mizzet is the leader of the Izzet League. 15,000 years of life have made him vain and tempermental, not to mention incredibly intelligent. He typically leaves the day-to-day operations of the League to his many underlings, instead concerning himself with the crafting of his long range plans. He relies heavily on his inner circle and personal court, the Izmundi. They help steer his complicated machinations and keep him well informed of the events going on in Ravnica. Of the five to seven members of the Izmundi, the most powerful members are the Izmagnus. However even these most trusted of the inner circle are not privy to Niv-Mizzet's highest level plans and goals.
Izzet Accessories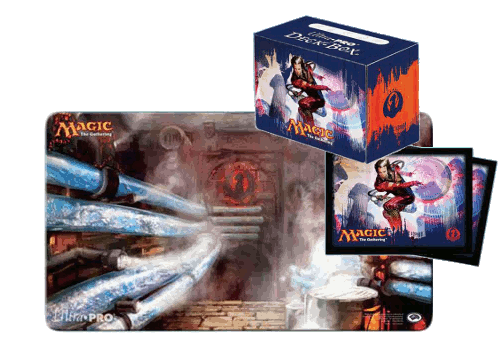 0
$29.95