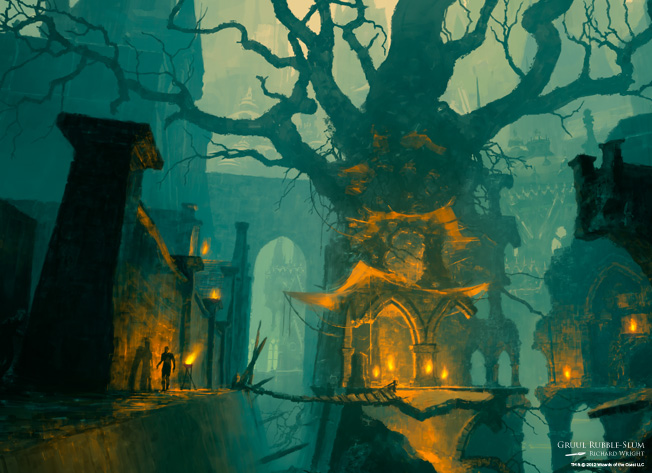 Gruul Clans
My Fury. My Freedom. My Guild.
Savage clans loosely affiliated with each other form the Gruul Clans. Squatters in Ravnica's alleyways, overgrown ruins, and abandoned zones, many of the Gruul shamans and warriors have begun to occupy the Rubblebelt, a desolate, war-ruined land that starts near the outskirts of Ravnica's Tenth District. Warfare and infighting amongst the Gruul is constant, savage, and nearly ritualistic in nature. They believe that only the strong are fit to survive and rule. The most anti-civilization and disenfranchised of the Ravnican guilds, the Gruul are consequently the most uncomfortable in a plane completely covered by city.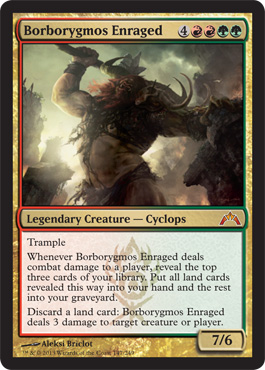 Guild Leader:
Borborygmos, Alpha of the Clans
No Gruul clan member or leader, no matter how powerful has ever managed to unify all of the clans. One name however stands above the rest, and is only spoken with reverence: Borborygmos. The savage leader of the Burning-Tree Clan, Borborygmos is a massive Cyclops, and it is said he "smashes his enemies into paste, then uses that paste to polish his boots." Though he has defended his position as the Gruul's mightiest clan leader by annihilating many upstarts who would challenge him for several decades now, time and age are finally beginning to take their toll on the warrior. Those who would challenge his leadership have become more brazen, and his victories have been more narrow.
Gruul Accessories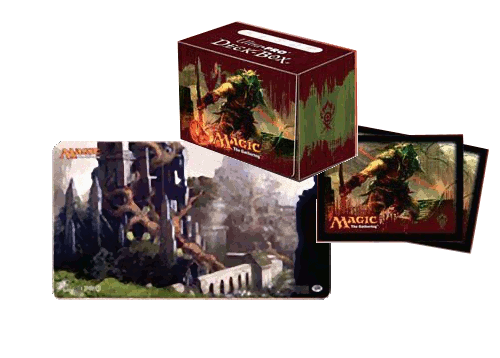 0
$29.95