Azorius Senate
My Law. My Judgment. My Guild.
The High Judges of Ravnica, the Azorius Senate is the governing body of the plane of Ravnica – in name at least. Self-proclaimed mediators and overseers of the other guilds, those in Azorius consider themselves to be the Law on Ravnica, despite their mandates being largely ignored by the other guilds. The rest of Ravnica's guilds know however that the Azorius do possess power, and would take control over the entire plane given the opportunity. Their strength has grown and declined with the changing tide of fortunes on Ravnica.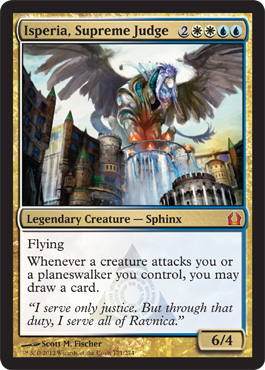 Guild Leader:
Isperia, Law Incarnate
As a sphinx, Isperia is aloof and values solitude more than anything else. Against her own wishes however, Isperia decided that her services were needed by the citizens of Ravnica. A decision not reached lightly, the rampant crime and chaos that followed the dissolution of the Guildpact and the clamor of the citizenry for law and order swayed her to take a stand. She is advised by three arbiters who each represent one of the columns of the Azorius: the Sova Column, which judges law breakers, the Jelenn Column, which makes the laws, and the Lyev Column, responsible for enforcement of the law.
Azorius Accessories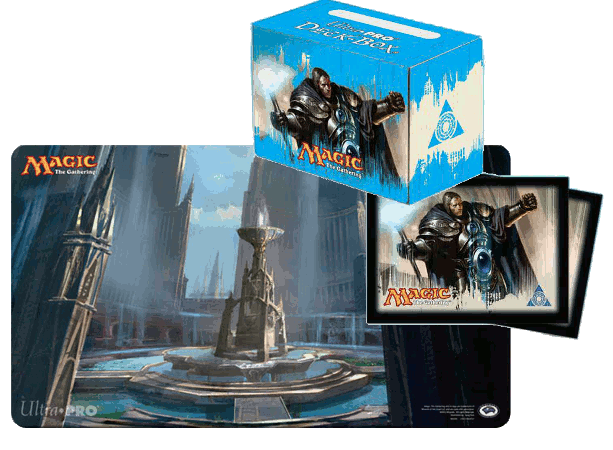 0
$29.95